Mae Phim Beach lies in the province of Rayong, on the eastern coast of Thailand. The region is known for its many fruit plantations, unspoiled nature, waterfalls, islands and kilometres of bright white beaches. This part of Thailand is the area with the most hours of sunshine, so a perfect place to invest in a holiday condo or home.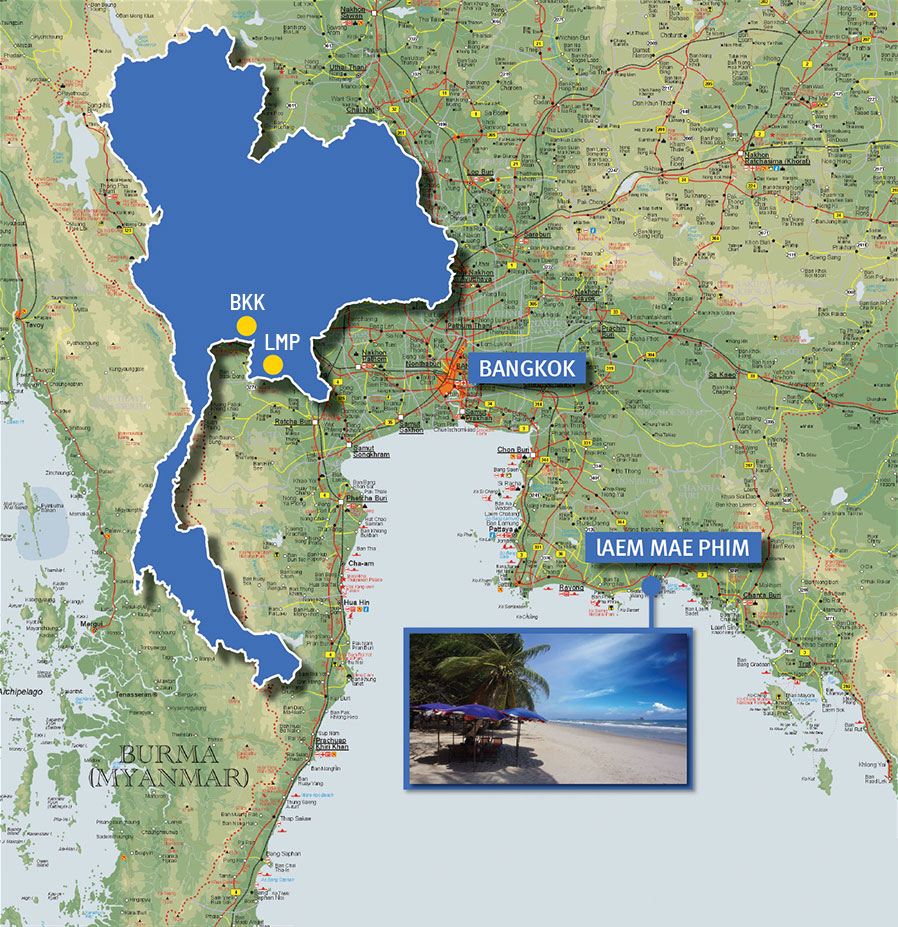 Distances
Bangkok Suvarnabhumi airport 170 km's, 2 hours by car
Bangkok City 190 km's, 2,5 hours by car
Pattaya 100 km's, 1,2 hours by car
Rayong City 45 km's, 30 minutes by car
Koh Samed island, just a short boat trip away
Koh Chang island 150 km's, 2 hours by car
Cambodia border 120 km's, 1,5 hours by car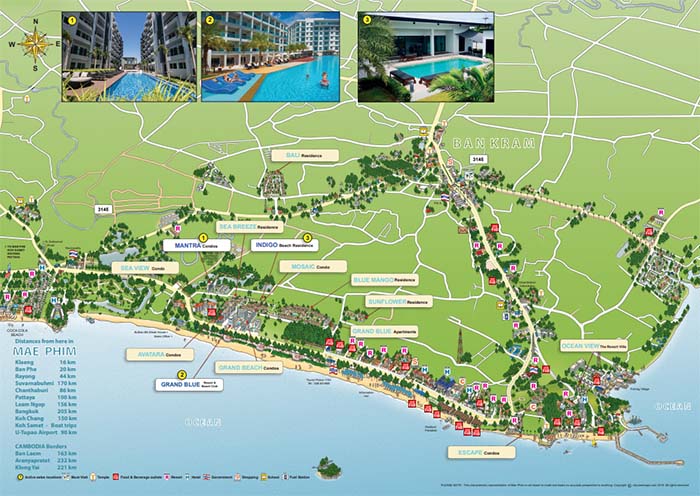 Outstanding coastal line with numerous beaches stretching ten's of km's, which undoubtedly are one the best mainland beaches in Thailand.